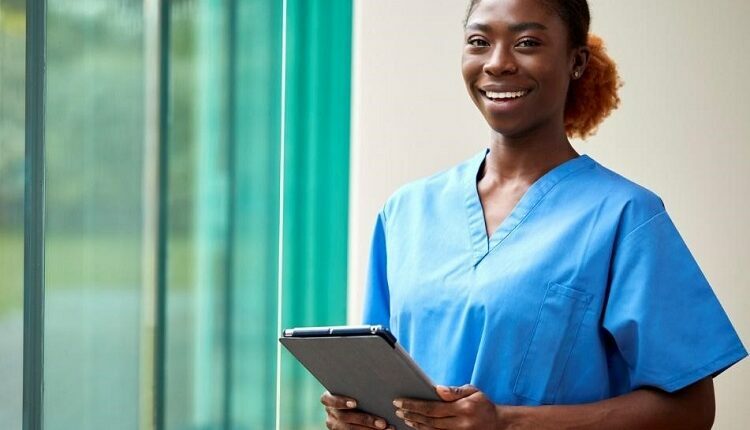 What It Takes To Be A Registered Nurse
Nurses would never be out of jobs, no matter how fast the world evolves. In fact, more areas of specialization will crop up to meet human needs. Therefore, if you've always wanted to be a nurse but are scared about the future, you have nothing to worry about. In the US, for instance, nurses are in high demand, not just for bedside care, but for diverse roles like education, advocacy, and leadership. As the number of patients increases, so does the need for more professionals to fill the gap.
Are you an aspiring nurse? Here are five steps to becoming a registered nurse:
Choose a nursing path
There are hundreds of nursing specializations to choose from. However, only some of them keep you in direct contact with patients. If you prefer a one-on-one relationship with your patients, consider a path that permits that. However, the most important thing to consider before choosing a nursing specialization is your preferred work environment. I know many aspiring nurses who have always loved the hospital environment and would do anything to be posted there. Some prefer nursing homes or non-governmental organizations. Which of these settings inspires you the most? Where would you perform optimally under less supervision? Another important factor to consider is the role you want to play. Do you want to collaborate with other medical staff as part of a team or manage other nurses as an administrator? Your answer helps to narrow your search for a more suitable specialization. Above all, your choice should be something you are passionate about.
Earn a degree
After choosing a career path, what follows next is the pursuit of a degree. By now, you already know what you want but need to seal it with a certification. A holistic nursing program includes classroom lectures and clinical experience. With clinical training, you gain hands-on training on the field, meet real-life scenarios, and connect with other nurses. It also allows you to see how a medical facility runs. Your clinical experience depends on the career path you choose. Classroom instruction breaks your coursework down into bits for easy comprehension. Before choosing a program, you must determine how to adjust your busy life with nursing school. While we encourage more people to take a nursing degree, we can't help but admit that it is time-consuming. This explains why many opt for the online MSN program, which is convenient and prepares you as a nurse leader and patient care specialist. The accelerated program allows you to earn your MSN degree in only 20 months, and you can enhance it with a doctor of nursing to advance your career.
Get Licensed
After completing your education, you are expected to prove your knowledge and skills. One way to do that is to write and pass the designated exam. When you do that, you qualify for a license to practice. At this point, you are also mandated to write an exam as a prerequisite to licensing. The type of test depends on your level and specialization, like RN (which is the focus of this article), NP, CNM, CNA, etc. Registered nurses must complete a nursing diploma, BSN, or AND and pass the NCLEX-RN to earn a state license.
Find a nursing job
It is at this point that we say congratulations! Even if you have not landed your dream job yet, you scaled through nursing school and licensing and were victorious. It is now time to polish your resume and start submitting applications. Your clinical experience exposed you to various work environments, so you're not confused about what you want. You can work in the following industries: medical offices, hospitals, nursing homes, schools, government offices, churches, community centers, nonprofit organizations, clinics, military bases, companies, large corporations, etc. Nursing is one of those few professions where practitioners can work anywhere. If humans work in those organizations, they need a nurse to cater to their health needs.
Maximize your potential
Because our world is heavily driven by technology, the healthcare industry is evolving too. Working as a nurse is similar to working at the frontline of a battle. Soldiers must stay alert so that their enemies do not strike. Nurses, too, must be informed about the latest changes in the industry. Employers need workers willing to push themselves beyond limits to learn something new, even when it is not rampant yet. The more advanced knowledge you open your mind to, the more you become an expert in your field. Nursing is a career for lifelong learners willing to take risks. Some get into the field, and within five years, they move from one specialization to another and are proficient in all. Consider choosing an area of nursing that makes mobility easier and suits your strength. Older nurses are now switching to gerontology nursing because more people age daily and need help with their daily tasks.
Trending Nursing Specialties in 2023
Now that you have a degree, are licensed, and are practicing on a small scale, you need a boost to your career. Modern career paths keep expanding to meet demands. In the coming years, more fields will be created within nursing, and more people will be attracted to the industry. This section outlines some exciting nursing paths you would love. They are a blend of job satisfaction and lucrative pay. Here are a few of them:
Nursing informatics specialists
While nursing informatics specialists have been around for several decades, they only gained traction thanks to technology. In the 1980s, the creators of this field dreamed that nurses would spend less time on documentation and would use aggregated data to improve nursing practice. They worked towards achieving the vision; today, it is a reality. Informatics has changed the nursing landscape, and more work is done underground to improve it further. As mobile technology and electronic health records become the norm, nurse informatics is still full of endless possibilities.
Virtual nursing
A virtual nurse need not attend to patients in the hospital. They can do it from the comfort of their home while providing accurate and valid patient guidance. It is done either through a phone call or via video call. Telemedicine has made this field popular as it extends it beyond primary care. Online appointments, diagnosis, and treatment are now possible and seamless. The virtual nurse provides continuity of care for patients who cannot leave their homes due to illnesses. A crucial skill needed in this field is excellent communication. Nurses in constant communication with their patients must know how to express their thoughts concisely.
Travel Nursing
If you love adventures but do not want to abandon your job while at it, this career is for you. Travel nurses are mobile nurses trained to work optimally in different cities, under various conditions, and even in an emergency. They may be called to fill the role of a regular employee. Nurses interested can join an agency that receives orders from companies in need of nurses. They match the nurse to short-term assignments in another city or country. Adapting easily to a new environment is necessary for success in this role. The most interesting part of this job is that it offers higher pay than most roles. You also kill two birds with one stone as you could be visiting the country for the first time.
Geriatric nurse
The National Council on Aging estimates that 95% of older adults have a chronic condition. In a few years, there'll be more older adults than we have today. This means that the demand for geriatric nurses will increase. These nurses will be trained to treat illnesses associated with old age, like cancer, Alzheimer's disease, and osteoporosis. Older adults have issues communicating their troubles, so these nurses are trained to understand and speak for them.
Neonatal and perinatal nurses
Neonatal and perinatal nurses would never go extinct because babies are born daily and need attention. These nurses work with women and their newborn babies. Perinatal nurses take care of women during and after childbirth. Neonatal nurses, on the other hand, care for infants up to 28 days old as part of after-birth care. You can also find them in neonatal intensive care units, where they care for premature babies or those with medical complications. Perinatal nurses also help women deliver their babies and guide them through the birth experience in the birth center or hospital.
Nursing, Technology, and Artificial Intelligence
Technology has led to more creative ways of diagnosing and treating patients. Like telemedicine, nurses do not need to be physically present to treat their patients. They can be consulted via virtual appointments on mobile or desktop. They and physicians use robotic devices to perform surgeries. To keep up with this pace, nurses must be abreast with the latest technology. Artificial intelligence is the latest frontier of healthcare. Most healthcare systems today use AI-supported machines to provide proper care. It is so near-perfect that patients do not demand direct human interaction as it was in the past. As you prepare to become a registered nurse, consider the following AI technologies crucial:
Biometrics
Proper healthcare is built on confidentiality, trust, and security. This makes biometrics important in this fast-paced world. It is a scientific method used to identify people through their physical qualities like voice and fingerprints. Biometrics is used for various reasons, but it accurately identifies patients and providers in healthcare. It also ensures that standard care is provided to the right patient and that only authorized providers can access a patient's data. This technology allows nurses to share patient records seamlessly for more coordinated and efficient care. For patients, it means fewer medical errors and better outcomes.
Genetics
Gene mutations help to predict whether a patient is at risk of developing a disease. It also helps to identify the chances of passing that disease to their child or family member. Since nurses communicate with patients, they gather information about their family history to help them make informed decisions about a genetic test. These tests are readily available and guide patients on the next move to take about their disease.
Social media
As much as you are engrossed with work, it would help if you also had time for social media. Even if you are not social media savvy, you'll be attracted to it somehow. Despite how beneficial it is, it has some drawbacks. You can easily release too much information about your patient while trying to pass a message across. If you're too careful about the information you give the public, social media becomes more than a resource haven. A quick scan of Pinterest, Facebook, and Instagram shows how nurses leverage these platforms to show their skills, learn from experts, and debunk some myths. It is also easy to communicate with like minds and share ideas. The American Nurses Association and many nursing associations globally have standards of professionalism on social media. These guidelines keep nurses in check and ensure they don't cross boundaries. It outlines social media's do's and don'ts and allocates punishment for offenders.
Conclusion
Nurses are widely respected in any society. They earn decent pay caring for vulnerable people and dedicate their lives to humanity. This noble profession attracts people from diverse backgrounds with a common goal. The first step to becoming a registered nurse is your decision. It is hard to turn your back after deciding to do something. Match the decision with commitment and determination and watch yourself move from one stage to another.